Join the words osmo [smell], and cosmo [universe].
This is The Osmocosm.
Where every place has a scent.
And every scent has a story.
It's infinite.
So we curate it, together.
Our vision is to inspire the perfumehead in all of us.
Our mission is to indulge the perfumehead in you.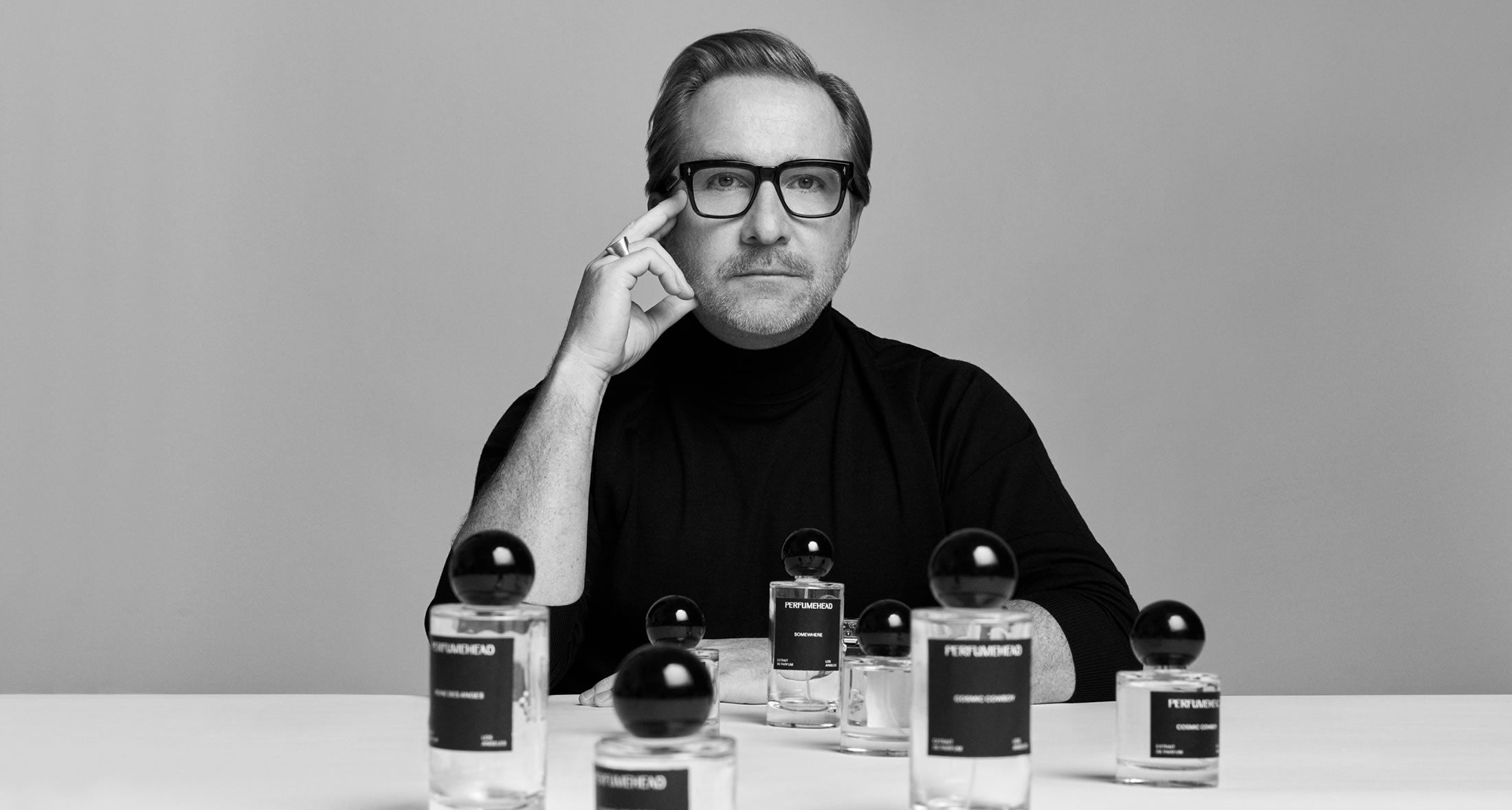 Perfumehead is a luxury brand founded in Los Angeles by Daniel Patrick Giles with a mission to explore The Osmocosm through beautiful fragrances and fascinating stories.
Perfumehead challenges our common perceptions of scent, romanticizes our lives, and inspires us to use fragrance as a medium for discovery.
As our auteur of scent, Giles pens an olfactory screenplay, staging an ensemble cast of cultural muses – art, film, music, books, lovers, places and poetry. His debut collection is an ode to his home and creative muse – Los Angeles.
Craftsmanship
Craftsmanship is at the core of who we are and what we do. It finds its purest expression in the sourcing of our raw materials, the relationships we have with our master perfumers, the care taken throughout our production process, and the artistry of our packaging.
Central to our ethos is the production of extrait de parfum, the most concentrated of all perfume types. Each parfum is handcrafted from the world's finest essential oils, natural extracts and safe synthetics; a pure expression of luxury – rich, concentrated and voiced by the cultural references it bottles.
Our commitment to building brand heritage can be found throughout our design and packaging and is exemplified by an audacious visual style and a distinctive use of typography.